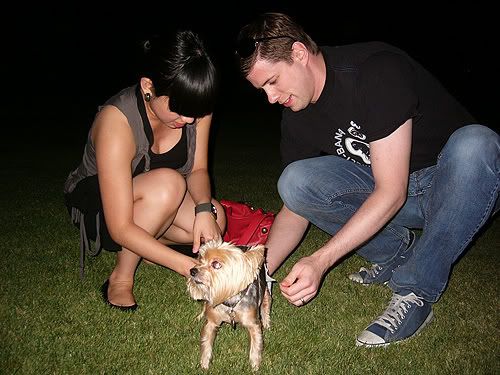 ...Bitsy, the M-I-L's little yorkie with a bladder control problem!
It's time for our per annum dog sit weekend extravaganza. I love it when the two little ones chase each other around. Sometimes I feel bad that Bella doesn't get as much snout-to-butt time as she used to when we lived in our old neighborhood. This will be good for her. Also, I think a diaper run to PetSmart is in store. 
Here's Bella giving us a dirty look when we made her join in on the diaper fun. She's thinking, "Hey! WTF?! I'm the good one that always shits in my box."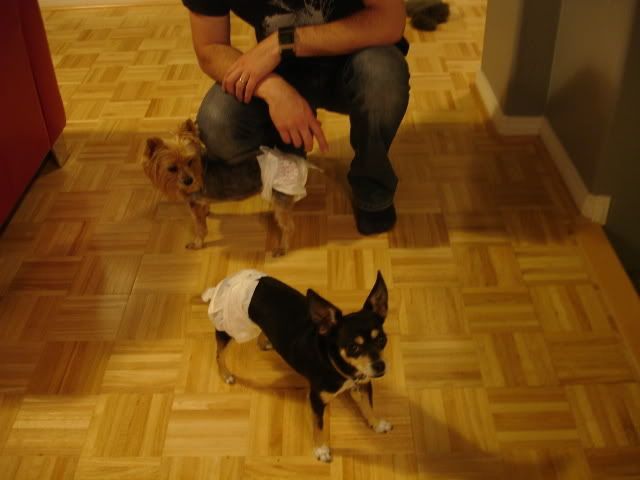 Travel photos to come! Hope you all (in the US) had a nice Thanksgiving holiday, so much to give thanks for, really.