I found out some great news during
the swim
the other night!
I was not named after my dad's dead ex after all!!!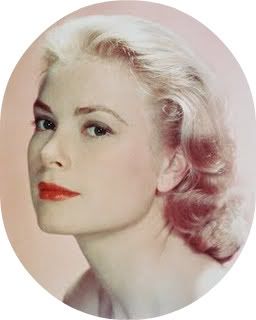 So, for all of my life, I thought that I was named after my dad's deceased ex-girlfriend. The story went that my mom would suggest all of these potential names for fetal me, "Judy...?" My dad would say no. "Kathy...?" My dad would shoot that down as well and on and on and on. Then, finally, he suggested Grace and my exacerbated mom liked it enough at the time and it was settled. Months down the line, mom goes on to discover that Grace was the name of dad's ex. Furious, steaming, but too late.

Waterlogged, my brother swam up beside me and said that my cousin named his baby (middle name) after me. Dumbfounded, I said, "No he didn't, it's is a family name!" (We also have an aunt named Grace). "Well, I was named after dad's dead girlfriend, anyhow." Here comes the shocker... "No you weren't!" he exclaimed, "You were named after Grace Kelly! Dad's ex-girlfriend's name was
Tracy.
Mom has her memories mixed up."

WOOT!!! YEAH!!! This changes everything! (nothing?)


What are the origins of your name?