...a stray dog strutted out in front of my car today and I didn't murder it.
Ah, progress.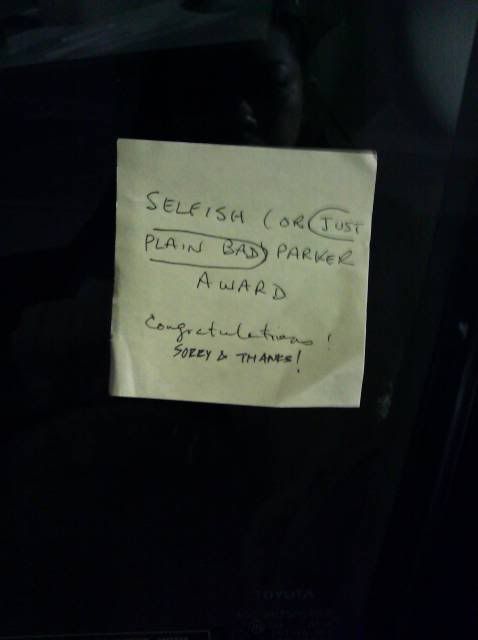 ...I found this on my car today.
I felt a lil' snarky and stuck it back onto their car.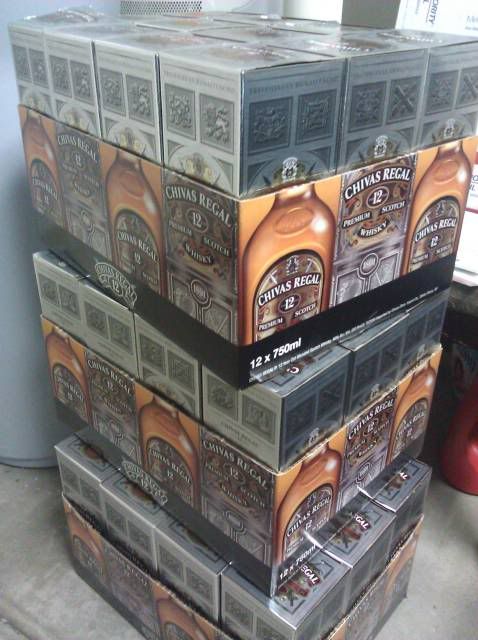 ...I've come to grips with my parent's inevitable mortality.
No, this isn't a photo from Costco...it's from my parent's garage. Those THREE PALLETS of Chivas will last my dad about as many months. If he's not worried,
then I'm not worried
. He should just enjoy his twilight. Fuck it.